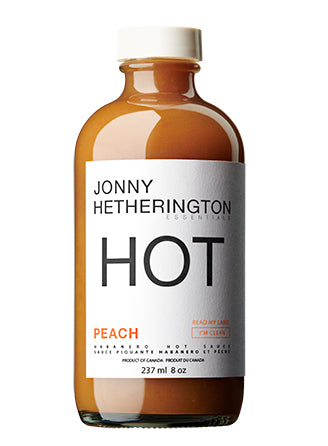 Peach Habanero Hot Sauce
It's about simplicity. It's about no added salt or sugar. It's about real habanero flavour from fresh peppers.
Juicy peaches cut through the spicy habanero to create a wonderful combination of heat and flavour. Just like biting into a fresh peach in August!
Tasting Notes: Juicy, Piquant, Earthy
Pairs With: Burritos, Popcorn, Tofu Scramble
INGREDIENTS: WHITE VINEGAR, PEACHES, GREEN GRAPES, HABANERO PEPPERS.
Order 8 items and we ship for free. Use code => freeship