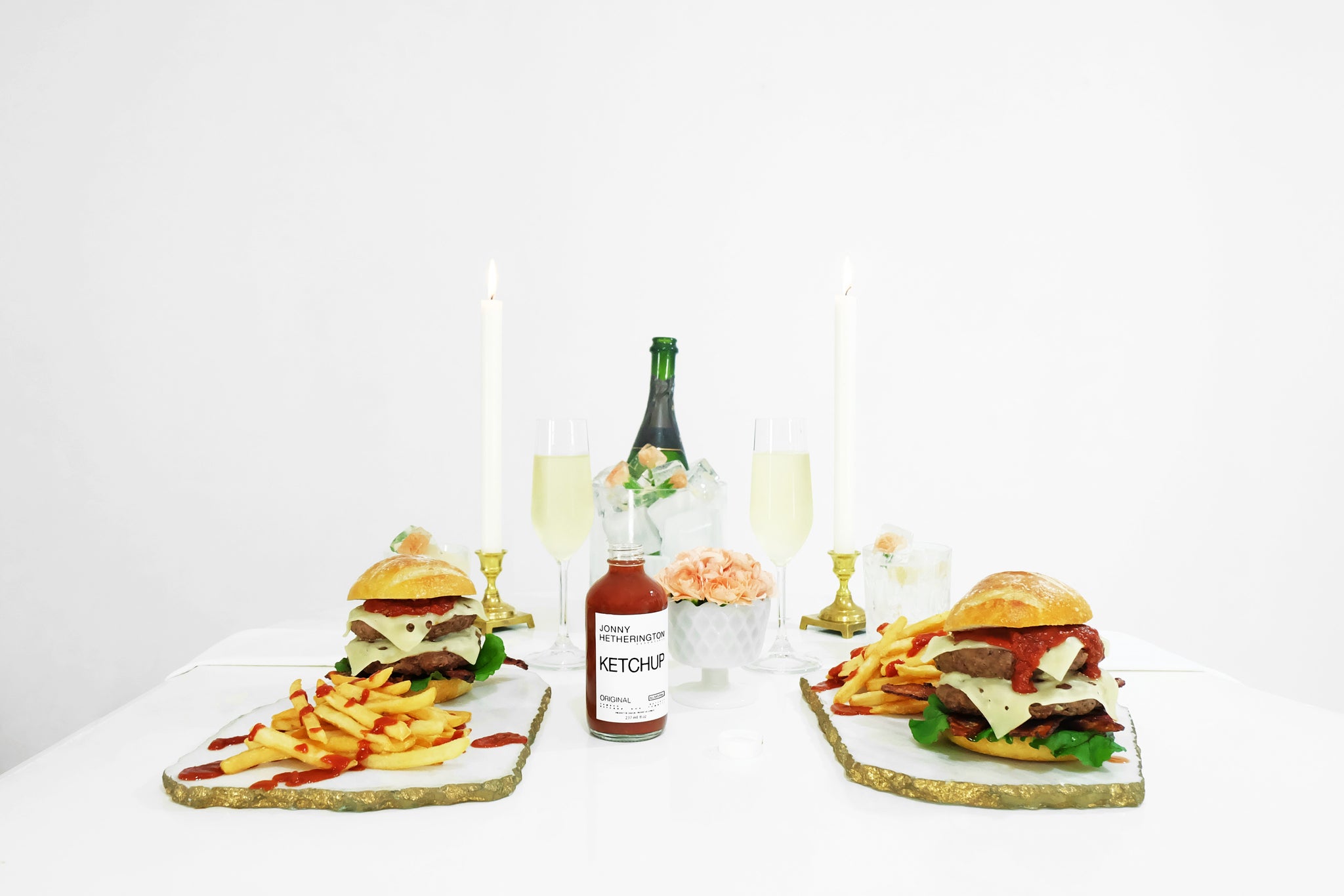 Dinner For 2 (Approximately $4000 USD)
Jonny comes to your place, shops at your local market and hosts a wonderful evening of food, music and celebration with you and your special guest.
Have you been waiting to pop the question, celebrate an anniversary or another special date in your life? This could be an amazing way to to do it!
Hot Sauce Trios for you and your guest included.
Available anywhere in the world!
Jonny will work with you on choosing a date that makes the best sense for you and he'll also develop a custom menu with you for your special night. Let's make this a celebration to remember!
*Alcohol not included